About Us
Good Karma has arrived. Welcome it. You had it coming.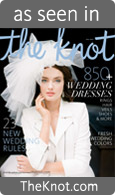 Karmapants Photography is a creative modern and vintage inspired full design studio that will blow your photographic mind. Every wedding you see in our portfolio here are REAL weddings. We do NOT stage stylized wedding shoots to fill our portfolio. Every single wedding you see here was shot on the day of the actual event. Weddings are fast paced and require experience and creativity to get the results you see on our site. We can make it happen. We are a husband and wife team that work together either photographing or making a film of your day. We can do it all for you if you like or we can provide either service separately. Choose your karma.
We serve the tri-state area as we are based out of the Philadelphia area but we have been known to hop a plane for the right couple. We have photographed all over the East Coast and will travel to any destination. We encompass your day, capture your personality and focus on getting killer photographic works of art for you to have and to hold forever.
Our team travels together, works together and edits together. Our Videographers and Photographer work seamlessly to capture your personalities in a real and beautiful way. Everything in your final package is streamlined to be cohesive and gorgeous! We have been serving New Jersey and beyond for 5 years and have been voted by our fans and clients the "Best of" Burlington County 3 years in a row.
We love what we do and take pride in the final product as a whole. Set up a meeting with us to get to know us better. Be careful though, we probably will become friends.


XOXO:
MR + MRS PANTS
Good Karma has arrived.
Welcome it.
You had it coming.